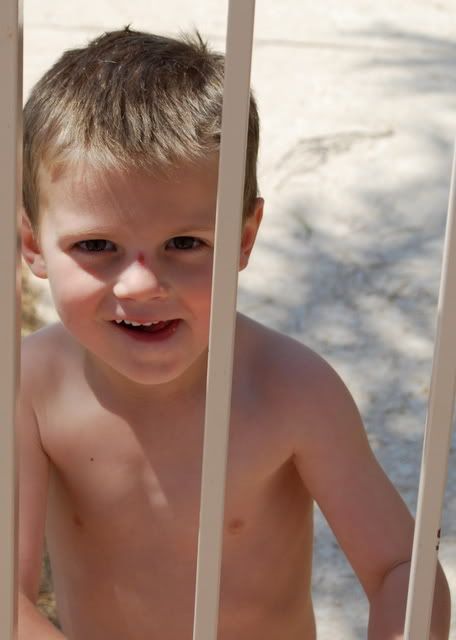 Carter was thrilled to find out his actual birthday would be when we were at the river. Forget parties. He was counting down the days till we left because, in his eyes, this just so happened to be the prime location for his birthday.
Since it was Carter's special day he got to plan out the day however he wanted.
We went...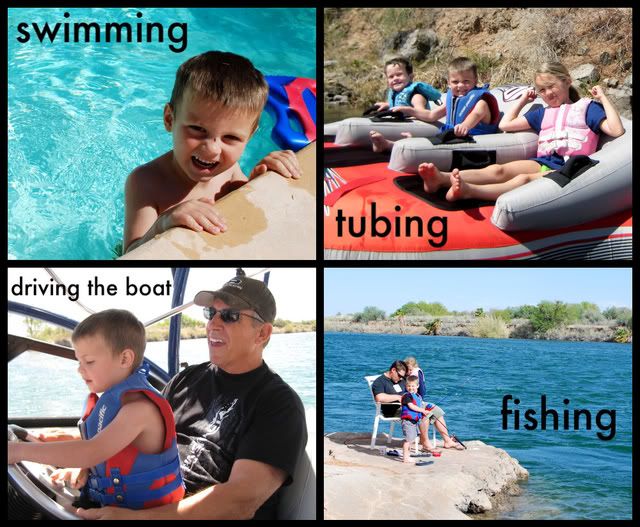 Carter caught his first river fish! Whoo hoo, Carter!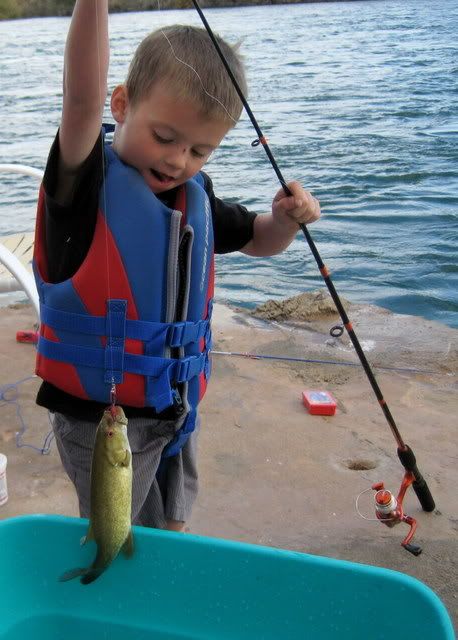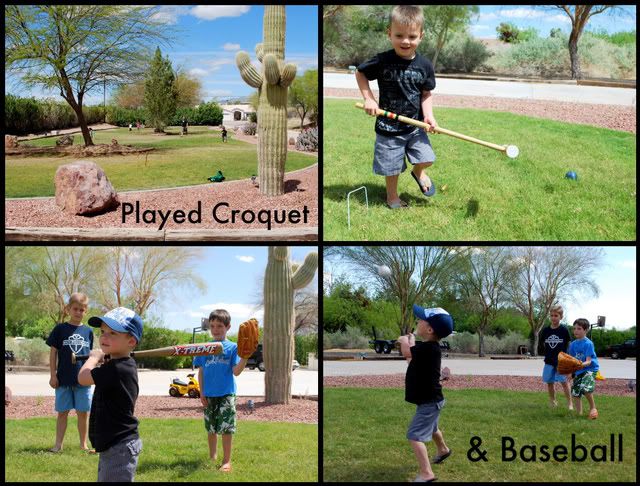 Of course, it helped that he had a fantastic pitcher.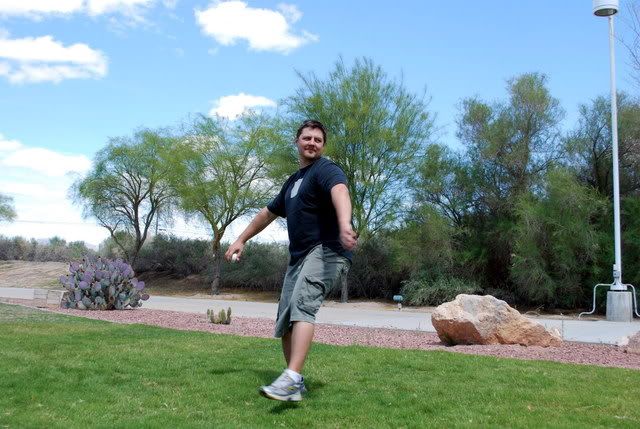 We also cruised around on the golf cart and let him drive. No wonder he loves his birthday at the river. There's a ton more activities to choose from.
He loved his presents. Monster trucks "like Nate," swim toys "like Saxon," and legos "like Aaron."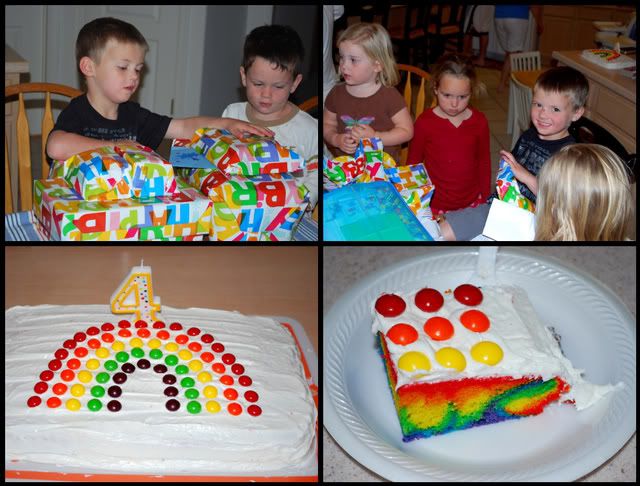 Carter specifically requested a "rainbow cake." I tried to talk him into a cool skateboard or pirate ship but to no avail. So, a rainbow cake he got. I just did the same thing as Alexis' rainbow cupcakes but in a cake form and I saw my friend, Beth, use skittles to make a rainbow on her daughters cake. Carter loved it.
Carter is already requesting the location for his next birthday. The river, of course!
Happy 4th Birthday Carter! We love you! (Now, could you slow down and not grow up so fast!)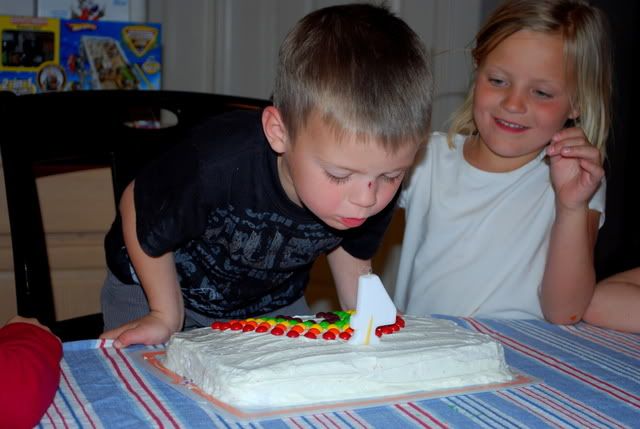 10 things we love about Carter:
-He hates disappointing people.
-He tells me on a daily basis "You're the best Mom ever!"
-He takes pride in following the rules. He rarely forgets his manners. There's most always a "please" and/or "thankyou."
-He is an extremely picky eater like me. Whoops.
-He's loving and gives anyone in his family the biggest hugs ever.
-He is well behaved and sits so reverently at church. Seriously, a sunbeam teacher's dream.
-He is still very shy and doesn't like talking to anyone he doesn't know.
-He loves T-ball and gives us a thumbs up when he gets to each base...and holds it up till we give one in return.
-He looks up to Alexis and adores Owen.
-He can be super emotional and cry at the drop of a hat.
(Especially, if he is in trouble.)
We just love him to pieces. He is such a great kid and we are so grateful for his sweet & loving personality. When he gets past his shyness and you get to know him...he will have you wrapped around his little finger.